AVAC Advocacy Fellow Program for 2024
21 August 2023 by HEC Media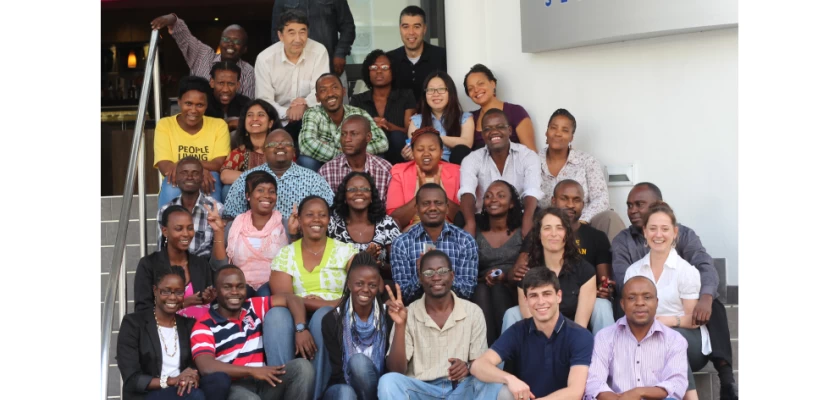 How to Apply
---
Download application forms here
---
Deadline:
2 October 2023
[CLOSED]
Funding:
AVAC
| Amount:
Not specified
Specific Conditions:
Studies: N/A | Host countries:
n/a
| Specialization:
Any
About the AVAC Advocacy Fellow Program for 2024
AVAC is an international non-profit organization that leverages its independent voice and global partnerships to accelerate ethical development and equitable delivery of effective HIV prevention options, as part of a comprehensive and integrated pathway to global health equity. Achieving successful HIV prevention relies on programs and research shaped by communities and grounded by their needs and priorities. Skilled and informed community advocates drive this process. AVAC's Advocacy Fellows Program expands and strengthens the capacity of civil society advocates and organizations to monitor, support and help shape HIV prevention research and rapid rollout of new effective interventions in low- and middle-income countries facing substantial HIV burdens.
The program provides intensive support to emerging and mid-career advocates to execute advocacy projects addressing locally identified gaps and priorities. Fellows receive comprehensive training, financial backing, and technical assistance to strategize and execute a targeted 18-month project hosted by an organization within their country.
In its 15-year history, 85 Fellows and 75 partner organizations across 15 countries have participated in the program. They have influenced policy, championed community perspectives, strengthened healthcare systems, demystified HIV prevention research, advocated for fairness and transparency on local, regional, and global scales and now lead many national and regional organizations
What's New in 2024
While HIV biomedical prevention advocacy remains central, the program encourages projects with a strong focus on health equity, structural considerations, and links to TB, STIs, and sexual and reproductive health and rights. Advocacy projects related to pandemic prevention, preparedness and response are also welcomed.
Eligibility
Emerging or mid-career community leaders and advocates who want to advance their advocacy skills and advocate for HIV, SRHR, STI, TB, and pandemic prevention and preparedness.
Individuals with experience or education in HIV or public health, or in advocacy for key populations (e.g., sex workers, LGBTQIA+ individuals, pregnant individuals, people who use drugs) or for social and economic justice.
Based in low- and middle-income countries with substantial HIV burdens and ongoing HIV prevention research or introduction of new interventions.
Note that for 2024 fellowships, priority focus lies in Eastern and Southern Africa.
Proficient in written and spoken English.
Application Process
Join one of two informational conference calls to learn more about the program. Visit www.timeanddate.com to confirm the time in your timezone):
Applications are due by 2 October 2023.