Malawi Wellcome Trust Pre-MSC and Pre-PhD Internship Scholarship
18 October 2021 by HEC Media
Masters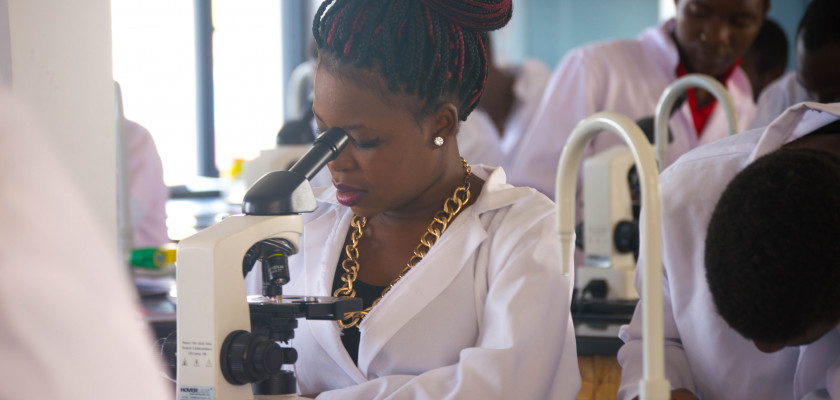 Specific Conditions:
Studies:
Masters
| Host countries:
n/a
| Specialization:
Any
About the Malawi Wellcome Trust Pre-MSC and Pre-PhD Internship Scholarship
Malawi-Liverpool-Wellcome Trust Clinical Research Programme (MLW, http:// www.mhAt.medcol.mw) and Kamuzu University of Health Sciences (KUHeS), formerly Collage of Medicine (http://www.medcol.mw) are committed to promoting research and research training led by Malawian & International Scientists. The aim is to improve the health of people in Malawi and elsewhere in the Region. Collectively, the MLW and KUHeS have a unique translational research portfolio which links an excellent laboratory research base to strong hospital and community-based research and high-level policy formulation.
The KUHeS research agenda is broad ranging from disease-focused thematic areas such as HIV, malaria and cancer to multi-disciplinary thematic areas such as reproductive health, nutrition and child development and health policy. Details of areas of research interests of KU HeS faculty members and research organization at KUHeS can be accessed on these websites: http://researchdirectory.medcol.mw/ or http://www.rsc.medcol.mw. The MLW Research Strategy is built on research areas driven by research groups, which are described on the MLW website: http://www.mlw.medcol.mw.
The aim of the program is to support talent with exciting research and mentorship opportunities at MLW and/or KUHeS, and where applicable with co-supervision from senior academics from other national or international institutes. The Joint MLW-KUHeS Training Fund (2018-2023) is funded by the Wellcome Trust and aims to support Malawian based candidates.
Scholarships on offer
Pre-MSc interns (bachelor's degree holders) and Pre-PhD interns (MSc degree holders) who show early potential to develop into independent researchers over time, whom, with senior support and mentorship, will be able to develop competitive international MSc and PhD training fellowship applications within the period of their internship.
Awarded budgets will range from £10,000- £14,000 for Pre-MSc interns and £12,000 – £20,000for Pre-PhD interns per person. These funds include a monthly taxable stipend plus eligible research costs, such as research consumables or relevant personal development activities including short courses and travel. Non-allowable costs include tuition fees, pension, life insurance, supervisor allowance/honoraria and indirect costs.
Application procedures
Applicants should submit the following:
An application letter detailing your suitability for the scholarship, motivation, and career ambition
A letter of support from a potential (co-)supervisor with a proven research track record in the applicant's chosen research thematic area.
A detailed CV, include information on academic performance and achievements to date, including any awards and personal distinctions, research grants and/or fellowship funding received, and any relevant outputs, including publications and presentations.
The research group you would like to work with and why and a letter of support from the research group leader.
Photocopied certificates and transcripts
A 2-page outline research concept and internship plan with a budget. (Including any other existing funding sources that may contribute to internship).
Applications will be assessed on the following:
academic performance and potential of the candidate
quality of the proposed research, supervisory team and training environment
alignment of the research to MLW-KUHeS research areas and proposed career track and planned next training level
application presentation (including budget) and interview performance.
Applications will need to show how the scholarship will help the candidate develop a competitive MSc or PhD degree training application. A no-cost extension of up to three months maximum may be granted in exceptional circumstances by the Training Committee on a cases by-case basis. The minimum application period for a no-cost extension is a month before contract ends.
Shortlisted candidates will be requested to further develop, under the supervision of his/her proposed supervisors, the research concept and a 2-page internship plan before being interviewed by a panel of senior scientists for the final selection of successful candidates. Information on research groups / themes can be found on the aforementioned websites.
For any other questions and clarifications, please contact the Training team on [email protected] OR [email protected]
Applicants must send their application (and title each document by your name if submitting multiple documents) to: [email protected]) and CC [email protected] The closing date for applications is 1st November 2021
Post expires at 11:59pm on Monday November 1st, 2021