HEC Co-curricular Training
---
Gain the 21st century skills that will prepare you for college and beyond!
---
Learn and explore life, skills and knowledge outside the classroom to enhance your student life and excel in your chosen career.
What Are Co-curricular Activities?
Co-curricular activities are non-academic engagements that complement students' classroom learning experiences. They supplement and consolidate the knowledge and skills that the student gains in a traditional classroom by filling the gaps in academic curriculum and building soft skills required for both academic and professional growth.

Why Engage in Co-curricular Activities?
Explore talents and skills outside the classroom and make informed career choices
Gain extra skills required for further studies and/or professional advancement
Build confidence and self-esteem
Engage in student networks and collaborations
Use free time to engage in meaningful activities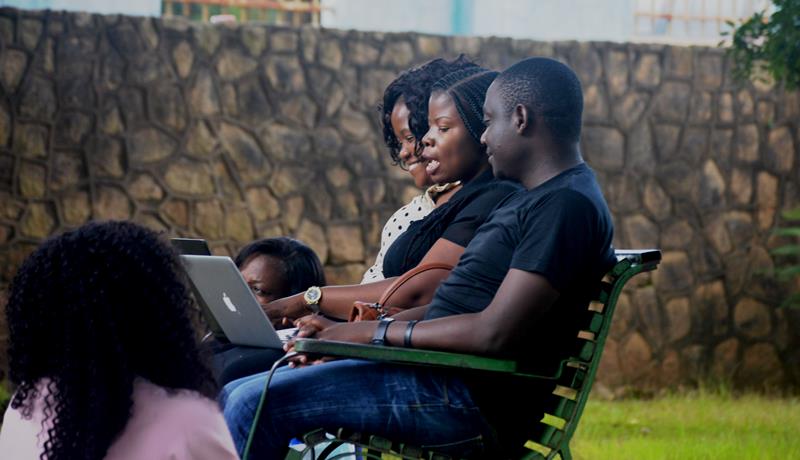 HEC Academy
---
The HEC Academy is expected to become fully operational by the fourth quater of 2021 and shall be our center of co-curricular training and student support services. Our co-curricular training programs are designed for both students and working professionals and carefully selected to complement traditional higher education curricula. Training shall be delivered during gap year (as you wait for college) and through summer schools.
---
Training
A range of courses organized into specialization tracks, including Basic ICT Skills, Web & Mobile App Development, Conflict Resolution, Entrepreneurship, Financial Literacy, Governance & Legal Studies.
Career Guidance
Career guidance services and tools that will help you determine and evaluate your strengths, identify the best-fit career and map out your future career development steps.

Mentorship
Mentorship programs that help students lay a strong foundation for exceptional academic life and careers. Learn from experienced industry experts in your chosen field and benefit from our rich support system.