Government Announces Training Opportunities in Malawi Technical Colleges For 2023
04 July, 2022 by HEC Media in News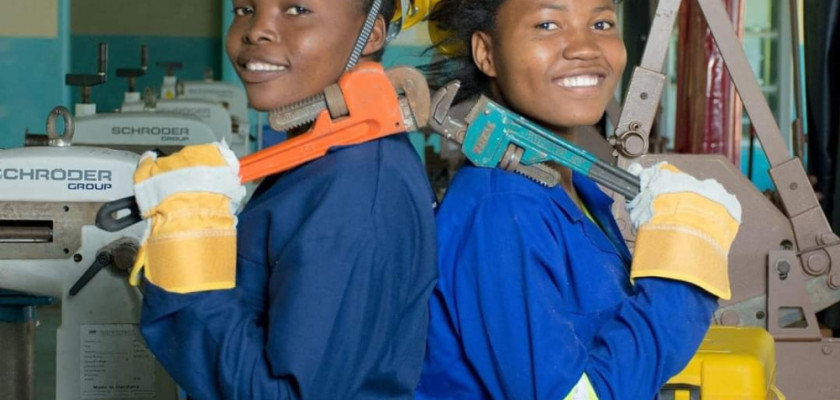 The Ministry of Labour invites applications for training in the Technical Colleges for 2023 intake in apprenticeship course which will comments in January 2023. Candidates can apply to pursue any of the following TEVET trades in both public and private TEVET registered institutions:
Edible Horticulture
Automobile Mechanics
Vehicle Body Repairing and Refinishing
Bricklaying
Carpentry and Joinery
Painting and Decoration
Plumbing
Wood Work Machining
Cosmetology
Tailoring and Fashion Designing
Information and Communication Technology
Administrative Studies
Electrical Installation and Electronics
General Fitting
Printing
Refrigeration and Air Conditioning Mechanics
Fabrication and Welding
Food Production
Motorcycle Mechanics
Solar Photovoltaic
How To Apply
Interested, eligible applicants should submit applications available at TEVET Regional Service Centres, Technical Colleges, District Council Offices, District Education Managers Offices (DEMS), Teacher Development Centres (TDCs) and on the website www.tevetamw.com. A non-refundable application processing fee of MK5,000.00 must be deposited ONLY into the following Standard Bank Account:
Account Number: 9100001265927, Account Name: Lilongwe Technical College, Branch: Lilongwe.
A duly completed form together with a copy of MSCE or its equivalent and the deposit slip should be submitted or sent to any of the following addresses:
North: The Principal, Mzuzu Technical College, P.O. Box 316, Mzuzu, Cell: +265 993 660 646
Centre: The Principal, Lilongwe Technical College, P.O. Box 190, Lilongwe, Cell: +265 888 384 148/ +265 999 225 387
South: The Principal, Soche Technical College, P/Bag 515, Limbe, Cell: +265 991 846 172/ +265 888 346 270
Eligibility Criteria
All applicants must have the following requirements:
Should be aged 16 years and above
A Malawi School Certificate of Education or its equivalent
Credits in English, Mathematics and Sciences are an added advantage
Only those applications received by 22nd July 2022 will be considered. Technical colleges are equal opportunity institutions. Females and persons with disabilities are encouraged to apply.
Download the application form below:
TEVET_2023_Apprenticeship_Recruitment_Application_Form.pdf