HESLGB Opens Student Loans Application Window for 2021/2022
10 June, 2021 by HEC Media in Announcements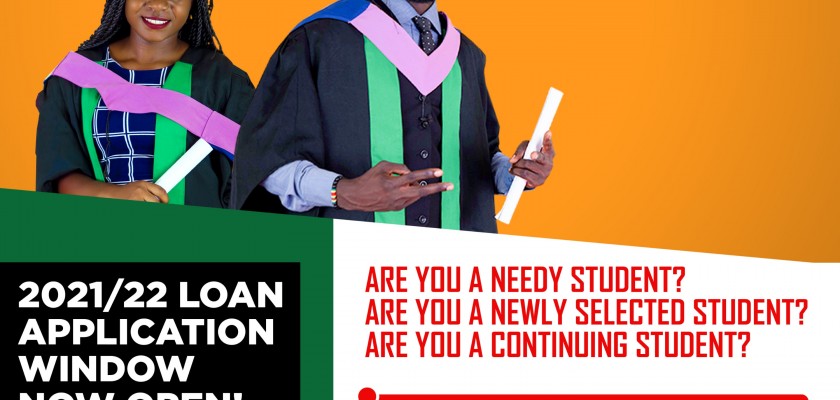 Introduction
The Higher Education Students' Loans and Grants Board (HESLGB) is mandated by the Higher Education Students' Loans and Grants Act of 2015 to annually support needy students through the provision of loans. In pursuit of this mandate, HESLGB would like to inform students in all accredited institutions of higher learning and the general public that it has commenced the 2021/22 loan application window. The loan application window will run from 1st June to 30th July 2021.
Eligibility
Eligible applicants are students who have proof that they are needy and are pursuing generic degree programs at institutions of higher learning which are accredited by the National Council for Higher Education (NCHE).
Application Methods
1. Online Application
Continuing students from the below listed institutions are expected to apply through the Students Financing Management Information System (SFMI) by visiting sfmis.heslgb.mw
Kamuzu University of Health Sciences (KUHES)
Domasi College of Education (DCE)
Malawi University of Science and Technology (MUST)
Malawi College of Accountancy (MCA)
Mzuzu University (MZUNI)
Nalikule College of Education (NCE)
African Bible College (ABC)
Blantyre International University (BIU)
Catholic University of Malawi (CUNIMA)
Daeyang University
DMI St. John the Baptist University
Exploits University
Malawi Assemblies of God University (MAGU)
Malawi Adventist University (MAU)
Millennium University
Nkhoma University (NKHUNI)
Pentecostal Life University (PLU)
University of Livingstonia (UNILIA)
2. Manual Application
All newly selected students and continuing students from the below listed institutions are expected to apply using hard copy application forms which are available in all institutions of higher learning and on the HESLGB website.
University of Malawi (UNIMA)
Lilongwe University of Agriculture and Natural Resources (LUANAR)
Malawi University of Business and Applied Sciences (MUBAS)
Malawi Institute of Management (MIM)
Shareworld University
University of Lilongwe
Lake Malawi Anglican University (LAMAU)
2.1. Submission of Manual Applications
Duly completed loan application forms together with bank deposit slips showing the names of applicants and other relevant attachments should be submitted to:
1) University/College administrators for continuing students
2). HESLGB Secretariat for newly selected students through post or by hand
The Executive Director, The Higher Education Students' Loans and Grants Board, Private Bag B417, Lilongwe.
Physical Address: Higher Education Students Loans and Grants Board, Area 10, Off Mphonongo Street, Plot Number A/517 Opposite Kulemeka Gardens
Supporting Documents and Application Fee
It should be noted that it is a MUST for all applicants to attach a copy of their National ID to their application and that the loan application process attracts a MK 3000 non-refundable fee which should be deposited into either of the following accounts:
Higher Education Loans and Grants, Account Number 1001932884, National Bank of Malawi, Capital City Branch
OR
Higher Education Students Loans, Account Number 1380000087174, FDH Bank Limited, Capital City Branch
For further details contact the HESLGB Secretariat via email: [email protected]/i[email protected] or call: +265 885 90 8 596/+256 999 970 02.
---
Download application forms below:
Student Loan Application Form (New Students).pdf