Call For Applications - MUST Geo-spatial Data Management Course
16 February, 2021 by HEC Media in Short courses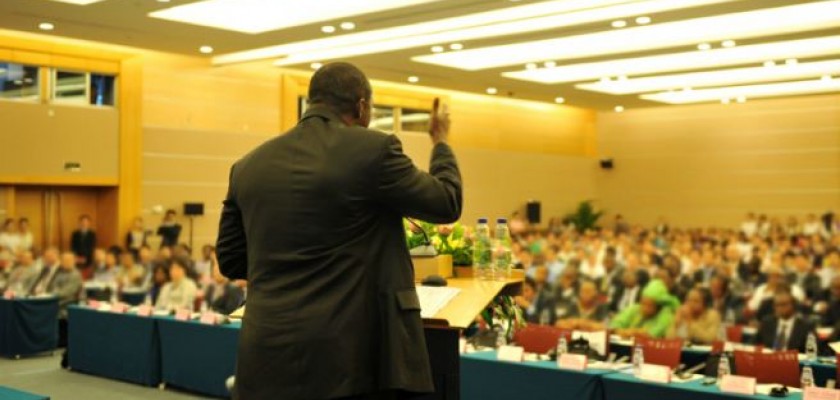 Build capacity in geo-spatial data management for improving disaster risk management in Malawi.
The course is designed to take the participants through a broad palette of essential topics within geo-spatial data management. It is also designed to accommodate participants who are new to this area of study as well as participants with existing knowledge and experience from the field. The course will provide the student with a basic understanding that enables him/her to pursue more specific courses on the same topics, and get a broad understanding of the concepts which will prove valuable if working within the field of DRM. The course takes an interactive approach and activate the participants through exercises during the classes to ensure the highest learning outcome. The content has been developed in collaboration with GIS experts from University of Salzburg, the 510 data team from the Netherlands Red Cross, COOPI and Malawi Red Cross Society.
Indicative Content:
The course consists of 7 modules:
Introduction to geo-spatial data, which touches on the basic concepts of geographical information systems, the handling of spatial information and basic and advanced concepts of remote sensing.
Geo-spatial approaches in the disaster risk management cycle, that introduces the student to pre-disaster risk assessment, disaster impact and damage analysis.
Data cycle (data collection, integration, analysis and visualization) & Data ecosystem, data sharing, which provides the fundamentals of the data cycle, from the way raw data is collected to the way it is visualized in a meaningful way.
Participatory GIS, where the student will learn how participatory mapping approaches can be integrated in risk assessment and how to carry out participatory mapping.
Responsible use of data, that explains on the responsible usage of data (including collection, storage, processing and dissemination) with respect to ethical standards and principles in the humanitarian context, bearing in mind potential consequences and taking measures to avoid putting individuals or communities at risk.
Disaster management information systems in Malawi, where the students will familiarize with existing online data platforms available and relevant for Disaster Management in Malawi.
Post-disaster impact and damage analysis: Damage and Needs Assessment methodologies, that present the existing methodologies and tools for damage and needs assessment and provide a detailed overview of the national disaster risk management structure in Malawi.
Course duration
10 weeks (online classes and home study). There will be one online class of maximum 3 hours per week in 7 out of the 10 weeks. The course will be offered twice before the end of the project (31st. July 2021). The first course will begin in mid-March and second course will begin in mid-April. Financing: the course will be free of charge and the project will cover internet costs associated with attending the online classes and accessing the course material. A total of 60 students will be accepted.
Target Participants
Managers, officers and technical staff involved in disaster risk management at district or national level in Malawi or anyone interested to learn or expand their knowledge about GIS data management in DRM. The course can accommodate beginners as well as experienced, and the classes will be organized in such a way that the level of participants will be homogenous.
Criteria
The criteria for selecting participants is proficiency in the English language and an interest to learn. Experience is not a requirement, but to allow course facilitators to group participants we kindly ask you to indicate your previous experience with GIS, data management or disaster management as well as your experience with software for online work and education.
Mode of Application
Download application form below or request from [email protected]
Send filled application forms together with other relevant documents to the same address, on and before 1st March 2021
The Director of Research, Postgraduate Studies and Outreach
Malawi University of Science and Technology
P.O. Box 5196, Limbe