MUST Launches 11 New Postgraduate Programmes
11 April, 2022 by HEC Media in News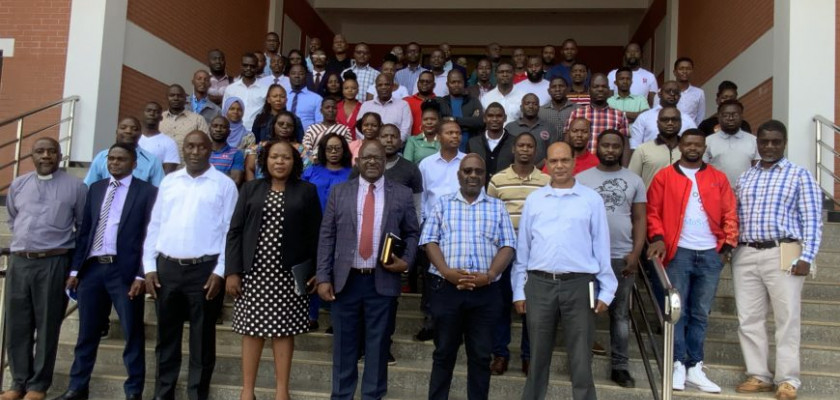 Since its opening in 2014, the university had maintained two postgraduate programmes but this year added 11 more at both masters and PhD levels in line with its research agenda. The programmes were MSc in Entrepreneurship and MSc in Innovation.
Addressing the new students, Deputy Vice Chancellor, Professor Jonathan Makuwira, said the introduction of new PG programmes delayed to allow for capacity building at various levels after noting the challenges some universities were facing with such programmes.
"We hear of cases of delayed completion of students which relate to challenges among students themselves and also faculty. We wanted to address all these in advance so that when we say the programme is for two or three years, students should be able to graduate within that period," said Makuwira.
He advised the PG students to follow the university's core values of professionalism, integrity, competitiveness, entrepreneurship, innovativeness, openness to diversity and commitment, when pursuing their studies.
The new PG programmes are Master of Science (MSc) in areas of Business Leadership, Mathematical Modelling, Information Technology, Computer Science, Data Science, Strategic Family Business; Master of Engineering in areas of Biomedical Engineering and Applied Chemical Engineering; and PhDs in Innovation and Development, Applied Mathematics, and Business Leadership.
Another PG programme, MSc in Biodiversity Informatics, was launched in 2021.