AFRIKA KOMMT! Fellowship Programme
2 March 2023 by HEC Media
Fellowship
Professional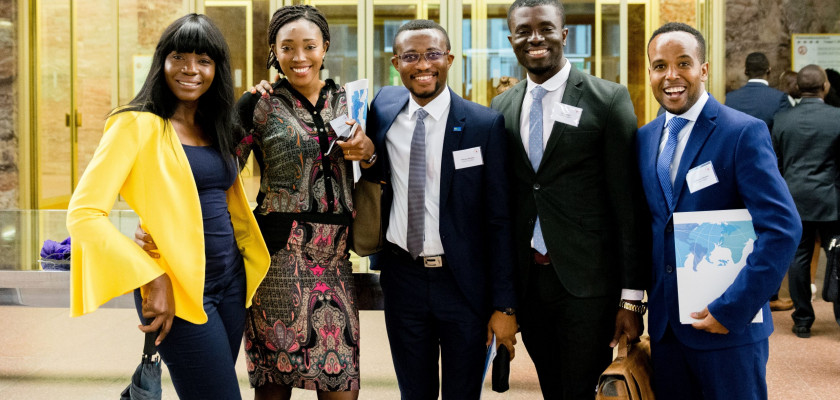 Specific Conditions:
Studies:
Fellowship
Professional
| Host countries:
Germany
| Specialization:
Any
About the AFRIKA KOMMT! Fellowship Programme
The programme AFRIKA KOMMT! brings together the most visionary young leaders from Africa and leading German companies. Companies benefit from the expertise, knowledge, local network and unique African perspective of the young professionals. The African fellows dive deep into the German corporate specifics, German business spirit and the German culture. Empowered with international experience, technical skills and German language they become African change agents for the sake of both: the German business relations with Africa as well as for economic and social growth in the fellows' home countries and communities.
Announcing the 12th Cohort of the Afrika Kommt! Programme
The application phase for AFRIKA KOMMT! 2023-2025 is NOW OPEN! You can apply for the AFRIKA KOMMT! programme only during the application phase and through the online application portal. Applications by email are not accepted.
Eligibility Criteria
To apply for the programme you must:
Be a Citizen of any African country
Have a University degree in a relevant subject
Postgraduate degree (e.g. MBA) is an advantage
Have two to five years work experience
Have excellent English language skills
Basic knowledge of the German language is an advantage
Not be older than 35 years at the time of application
Further Selection Criteria
In addition to the above technical and educational requirements, you should also have the following skills and attributes:
Language and communication skills:
Strong oral and written communication skills
High willingness to learn German
Professional skills:
High leadership potential
Strong self-motivation and self-starter mentality
High level of dedication, commitment and target-orientation
Strong capacity for teamwork
Personal attributes:
High level of enthusiasm, flexibility and resilience
Open mindset
Outstanding intercultural competencies
Ability to adapt to new environments quickly
Ability to reflect own behaviour and bias
Applications close on 26th March 2023. Visit the official Afrika Kommt! website for more details.