Education for Laser Based Manufacturing Masters and PhD Scholarships 2022
4 November 2021 by HEC Media
Masters
PhD
Academic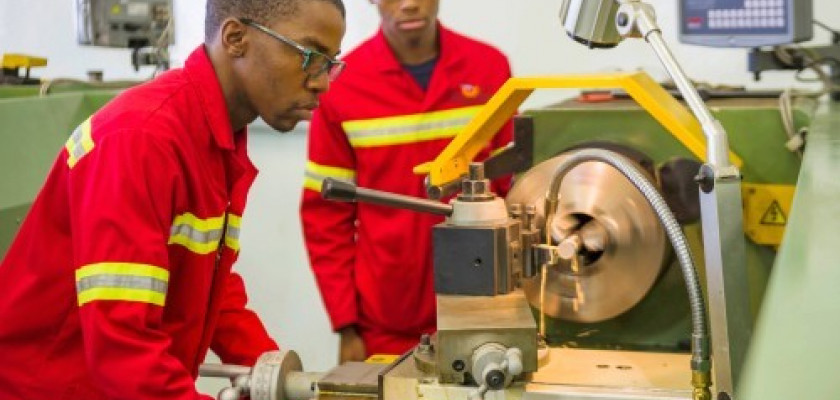 Specific Conditions:
Studies:
Masters
PhD
| Host countries:
n/a
| Specialization:
Engineering
About the Education for Laser Based Manufacturing Masters and PhD Scholarships 2022
The Education for Laser-based Manufacturing (ELbM) initiative addresses these academic challenges in engineering by combining industrial and academic resources; from four African higher educational institutions (HEIs), laser enabled manufacturing research group from the Council for Scientific & Industrial Research (CSIR/NLC/LEM) group, African laser centre (ALC), Retecon (Trumpf), South Africa (associated partners) with technical support from University of Bologna, Italy; to train labour market-relevant post-graduates (33 Masters + 10 PhDs) and deliver research supervision in laser-based manufacturing (LbM) processes.
Applications are invited from African nationals for scholarships in the fields of Industrial & Manufacturing Engineering, Mechanical Engineering, Materials and Metallurgical Engineering and Biomaterials/Biomedical Engineering. In this ELbM scholarships call, a total of 25 scholarships comprising of 14 Masters (5 credit seeking and 9 degree seeking), 7 PhDs (2 credit seeking and 5 degree seeking) and 4 staff scholarships are available. ELbM scholarships are jointly administered by four (4) African partner institutions, where selected students and staff will be able to engage in postgraduate studies, research, teaching or training.
SCHOLARSHIP
The ELbM scholarship includes a one round trip-air ticket and visa costs, participation costs such as tuition fees, registration and service fees, Insurance (Health, accident, travel), settling-in allowance, monthly subsistence allowance and a contribution towards the research costs associated with student mobility of 10 months or longer.
ELbM CONSORTIUM PARTNERS
Botswana International University of Science and Technology, Botswana -(Coordinating Partner)
Stellenbosch University, South Africa
Federal University of Petroleum Resources, Nigeria
Jomo Kenyatta University of Agriculture, Kenya
Council for Scientific & Industrial Research/Laser-based Manufacturing Research Group, (CSIR/LEM), South Africa. – Associate Partner
African Laser Centre (ALC), South Africa. – Associate Partner
Universita di Bologna, Italy – Technical Partner
HOW TO APPLY
Submit your application online via https://scholarship.elbmmobility.org/site/login before 15th November 2021.
Previous and current recipients of Intra ACP or Intra Africa Scholarships are not eligible to apply for this scholarship.
The ELbM consortium is committed to offering 50% of its scholarship to women and disadvantaged or marginalized groups.
Prospective applicants should contact ELbM coordinators at partner institutions to discuss their proposal and application documents.
It is no longer a requirement for applicants to obtain admission to partner institutions prior to submitting their scholarship application. The consortium will facilitate the admission of successful applicants after the award of the scholarship.
For more information email: [email protected]
View list of eligible countries here
Download official announcement poster here