The Global Learning Scholarship Program (GLSP)
15 September 2021 by HEC Media
Professional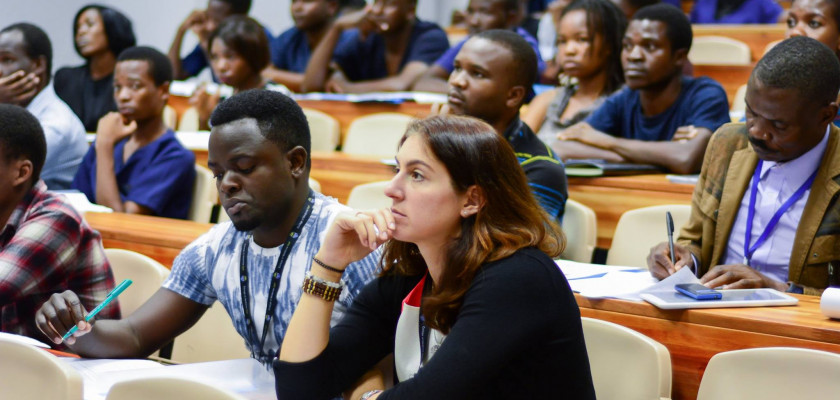 Specific Conditions:
Studies:
Professional
| Host countries:
n/a
| Specialization:
Any
About the The Global Learning Scholarship Program (GLSP)
The Global Learning Scholarship Program (GLSP) brings scientists and researchers from low- and middle-income countries (LMICs) to select Informa Connect meetings, where they may participate in discussions on the forefront of science and medicine. This program aims to provide researchers from diverse backgrounds and limited resource settings with the opportunities afforded by attending top-tier scientific conferences, including:
Insights into the latest scientific, technological and clinical advances and innovative new directions
Sharing their work with global research leaders
Invaluable networking and career development opportunities
Educational training on the state and direction of the field
Scholarships are open to students, fellows, career scientists and researchers from LMICs. If the event is virtual, the the scholarship will cover cost of conference registration. If the event is in-person, the scholarship will cover conference-related expenses, including: meeting registration, lodging, airfare and ground transportation from host airport to the conference venue. Scholarship recipients should be prepared for any unexpected costs of travel that may arise, such as those associated with flight changes, visa application fees, etc. The recipient accepts responsibility for such costs.
The amount of the scholarships will vary, depending on which event they are interested in attending, where scholarship applicants are coming from and the extent of their need.
Scholarship awards will be based on review of application content by the Informa Connect Review Board.
The number of scholarships awarded is contingent on funding received for this program.
Criteria
Main criteria for selection are as follows:
Applicant is from an LMIC (may be working abroad but ultimately planning to return to work in an LMIC), with emphasis placed on nations affected by the health problem of focus for meetings on global health challenges.
The application includes a clear indication of how the applicant's participation will have a broad impact on the applicant and his or her institution, e.g. initiation of new collaborations, teaching, etc.
The application includes a clear indication that the applicant is both working in the area covered by the meeting and making a clinically or scientifically significant contribution to the area.
Consideration is also given to diversity with regard to institutions and countries of origin.
Eligibility
To be eligible for a Global Learning Scholarship Program, you must:
Individuals originating from and returning to LMICs, or individuals currently studying in one country, but planning to return to work in an LMIC.
Per the terms of this scholarship, employees of the National Institutes of Health are not eligible.
Per the terms of this scholarship, an applicant is eligible to receive one scholarship per annual year.
If you are eligible and wish to be considered for a scholarship, please complete the Global Learning Scholarship Program Form for the meeting you wish to attend. Acceptance will be provided on a rolling basis.
Courses Available